Our website is till on progressing,

For RH300 package we happy to announce that the price is now RM100 for a year. So enjoy the price as soon as possible .



Enjoy the most cheapest hosting ever in Malaysia ~!!!

About Us

Cyberia Hosting (1401567-W) was founded on early 2003 as a Malaysia web hosting & development company. Our web hosting and development plans are the ideal for most small to medium sized web sites. We offer services that cater to both personal and business need. We have continued to grow due to our reputation and reliability as well as our excellent customer and technical support.

Data Center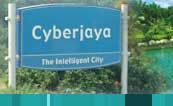 Cyberia servers are co-located in Myloca Data Center located in CyberJaya, Malaysia's intelligent city. Cyberjaya is the nucleus of the Multimedia Super Corridor (MSC) powered by a world-class telecommunications infrastructure built by Telekom Malaysia. It is a high bandwidth global multimedia communications platform with a 2.5 to 10 Gigabit digital fiber optic backbone. Combining carrier grade facilities, Myloca is designed to provide the protection of a superior physical environment. It can withstand any disaster, including power disruptions, unexpected temperature and humidity changes and network connectivity failures. This will ensure the smooth running of your mission-critical business operations, 24 hours a day, 7 days a week, all year round.



Live Chat Support includes live online support, and a 24/7 technical support ticket system. With Live Chat Support, Cyberia is able to provide personal attention to the needs and concerns of every client.